Better Business Collaboration
Arrow will visit your offices, assess your conferencing requirements and transform that tired old meeting space into a productive collaboration super hub!

UNLIMITED Web Conferencing, FULLY INSTALLED and MAINTAINED
Arrow's Huddle Room 5 Package – SPECIAL OFFER!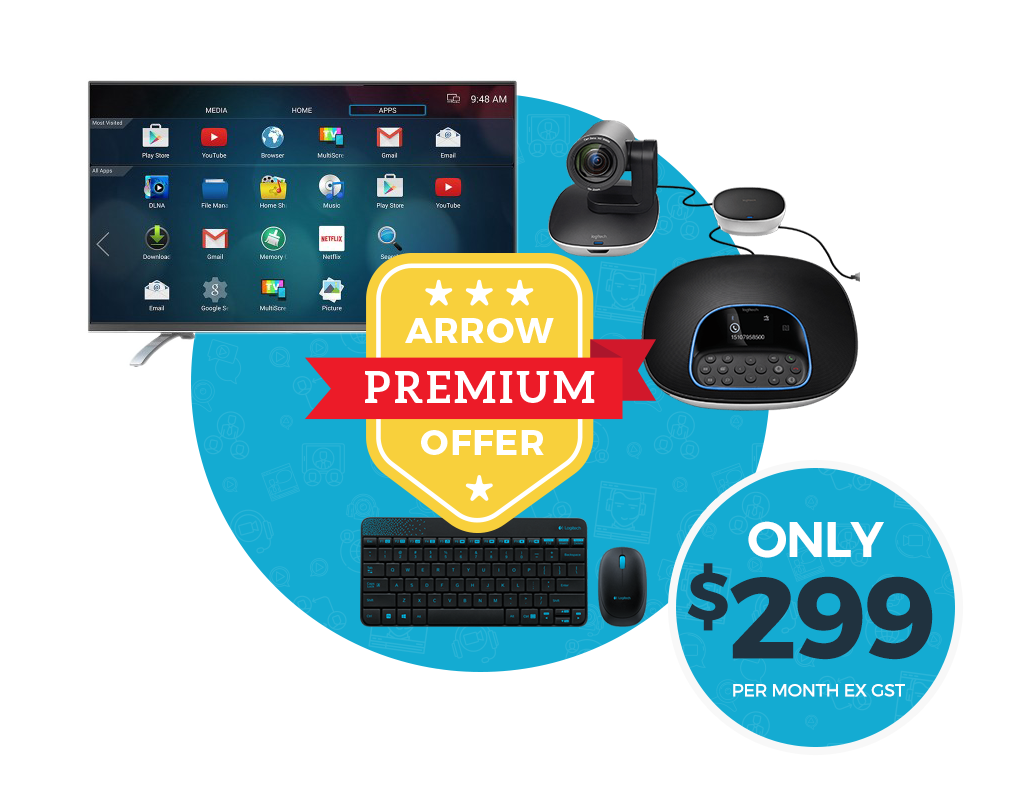 Arrow's premium offer price is based on a 36 month agreement, including five party conference room, smart TV, conference camera and speaker, wireless keyboard and mouse.
Requires internet access, minimum 2Mbps download and 1Mbps upload.
FOR ONLY $299 per/mth You Get:
1 x iMeet user account (Local Bundle plan) – Up to 15 video participants and 125 audio participants

43" HD Smart TV with wall mount installation. 55" and 65" TVs available

Dolby Voice® offers the highest quality audio that sounds like an in-person meeting

HD 1080p making video calls come to life

10 x Zoom and remote pan tilt zoom camera feature

Office like applications including a native outlook plug-in for fast meeting scheduling via Outlook calendar invites

Logitech wireless keyboard and mouse
Feel like a huddle? Let's get a room
Arrow's concept of a huddle room is really very simple – it's a small space where about six to eight people can collaborate in private, and have a video, audio, or web conference without distraction or disruption. Video conferencing technology has become smaller and less expensive while audio and video clarity has improved, setting the perfect stage for huddle room use.
Our packages come pre-equipped with the necessary technology to run these conferences, offering big savings compared to their large-room counterparts.
You don't need to buy a $15,000 system for a huddle room; we've designed an affordable package so there's no excuse not to upgrade your boring old meeting room!
The growth in huddle room popularity won't be slowing soon, and with good reason. Inexpensive, easy-to-implement conferencing solutions now exist, and every company can now afford to benefit from huddle room systems.
Fast and simple to use – start a conference in 30 seconds!

Convert your boring meeting room into a productive and connected huddle room

Create a productive work space your staff will actually want to use

Have a space for meetings, brainstorming sessions and presentations for small groups

Connect to customers and remote staff easily and quickly

If employees need to meet with prospective clients or members of their team, a huddle room is ideal
Fast and simple to use – start a conference in 30 seconds!

Dolby Voice® means crystal clear conferences for multiple parties

Smart TV acts as a large bright and crystal clear computer monitor

Unlimited use High Definition Video & Voice Conferencing for five parties

Access Netflix, TV, Foxtel, YouTube and more

Web browsing and Office applications on a large clear bright screen

Record your meeting sessions if required. iMeet also automatically sends meeting notes, or meeting minutes.

Dial out to participants and bring them into meetings.

iMeet has a list of global dial-in numbers, making it easy for overseas participants to join your meeting.
1CLICK FEATURES & CUSTOMER CASES
Features + functionality designed for business needs.
Audio Only / Audio + Video

Board / Meeting Room & PC Cams
Creative + Custom Solutions for every Industry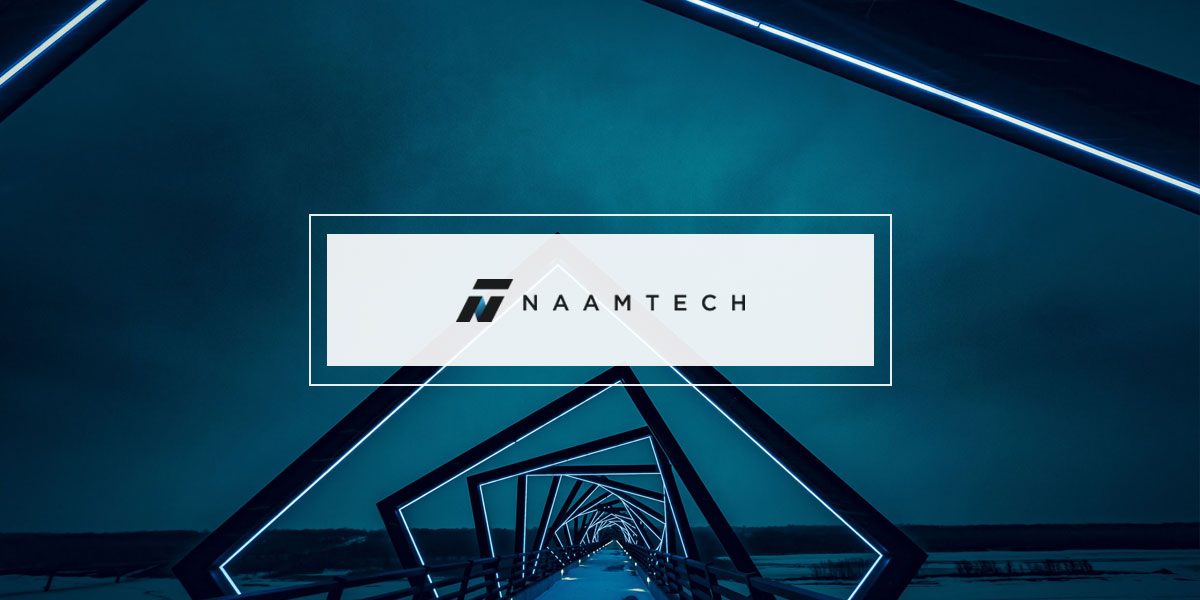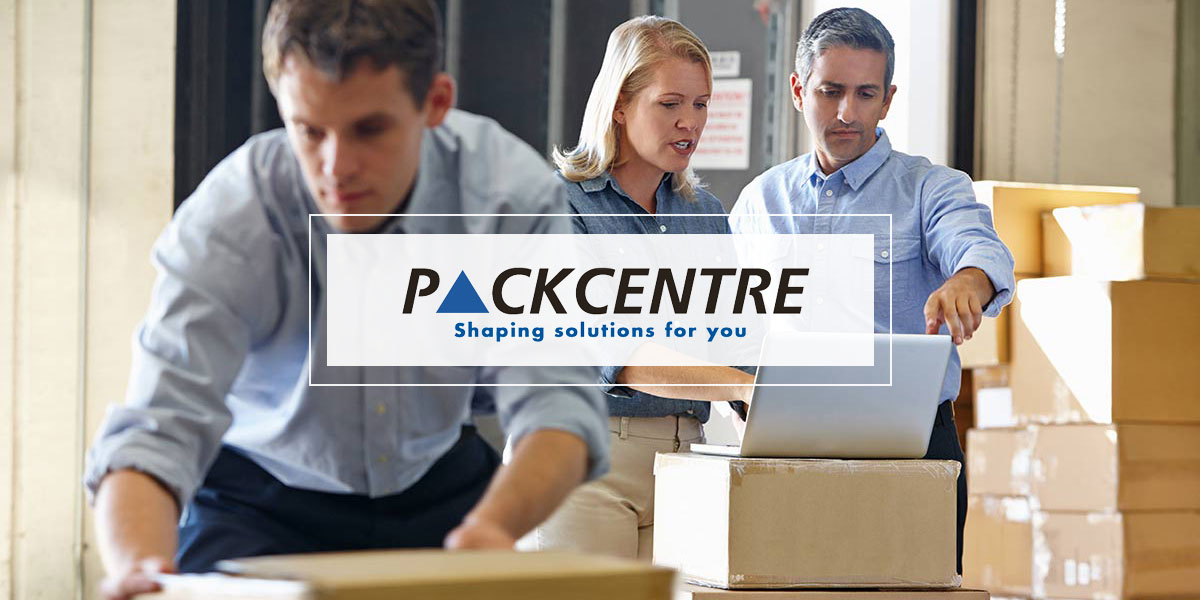 Customise and Enhance Your 1Click Setup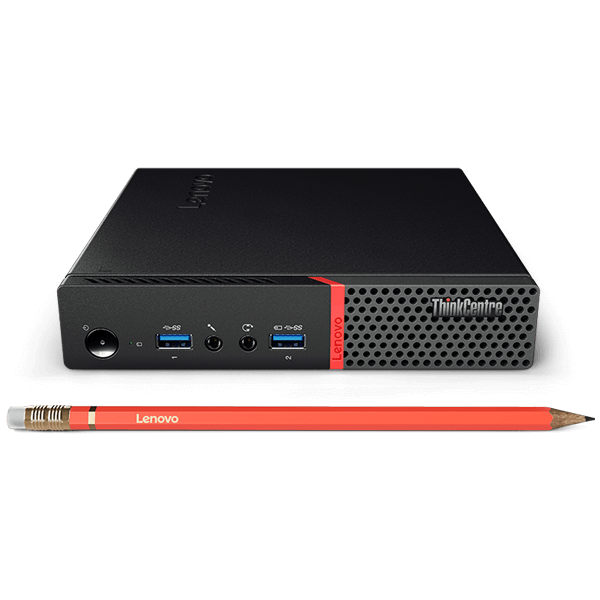 Compact Mini PC
Windows 10 operating system

Mount behind displays & under desks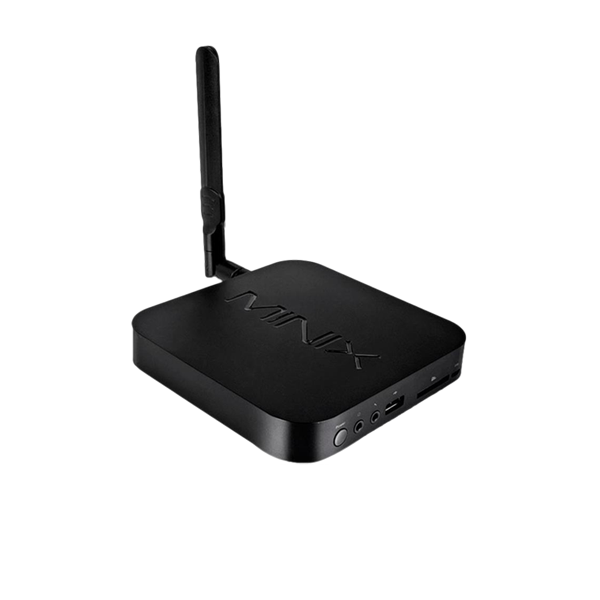 Media Hub & Signage
Digital signage for office reception

Web browser and remote desktop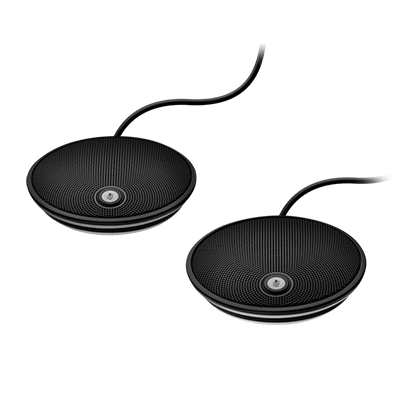 Logitech Microphones
For boardrooms & large groups

Suits conferences of 14-20 people

Dual microphones deliver clear audio
Over 2,000+ Satisfied Business Customers!