Just one stop for all your Communications & IT needs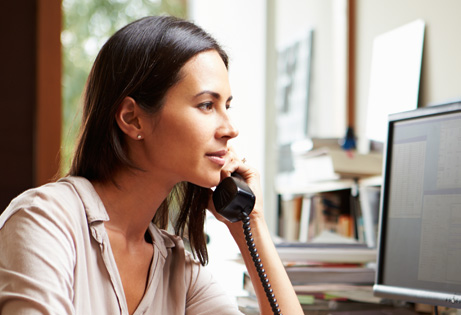 Business Phone
Find the perfect communications solution for your business.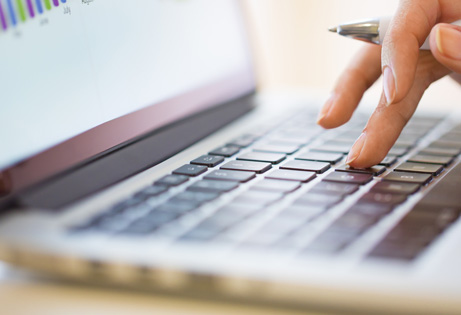 Internet & NBN
Access the largest range of broadband carriers in Australia.
Cloud Solutions
Future-proof your business with a scalable & secure cloud solution.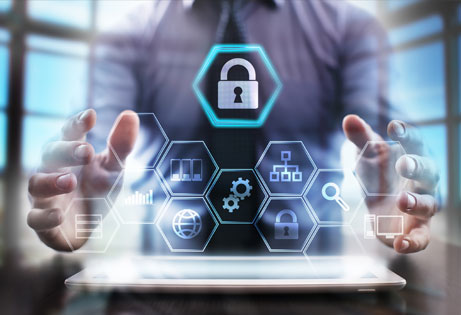 Business IT
Arrow Business Essentials IT. We take IT seriously so you don't have to!
Office Relocation
Arrow have everything you need when you're planning to relocate your business.
Starting a Business
We'll set you up with the ideal communication solution right now and into the future.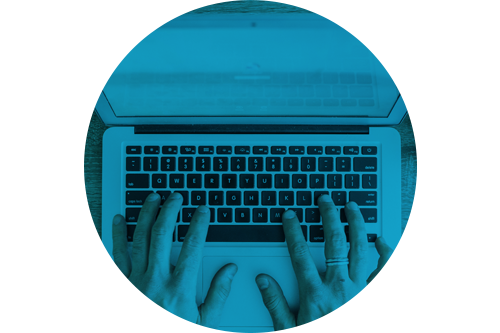 Need a Quote?
Want to get started? Arrow can tailor a solution for your business today!
Business Essentials
We have monitors, servers, laptops and anything else your business needs.
What Makes Arrow Different?
With over 20 years experience, Arrow is the only privately owned Australian Telecommunications company that offers businesses a complete communication and managed IT solution.
100% Australia Based Support

ONE Bill for all services
Full installation + maintenance
Want to know more?
Download our brochure to to learn about Arrow's successful journey, our top level product offerings and what makes Arrow the ultimate choice for your business communication and IT provider.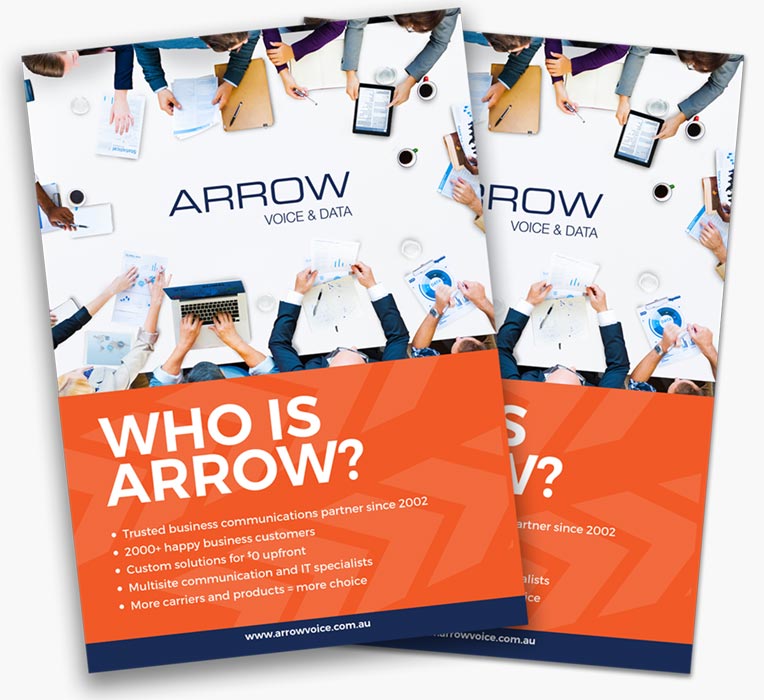 Our Partners
Arrow's wholesale partnerships mean you get the very latest products and services at the best price.
Arrow's Happy Customers
We are committed to staying 100% Australia based so we can serve you better. See what businesses have to say about Arrow.
"Superb Customer Service"
"As a busy small business owner, I really appreciate the superb customer service I get from Arrow Voice & Data."
– BookHouse Digital Publishing –
Our Google Reviews
I have been a customer of Arrow Voice and Data for the last two years. Throughout this time, I have had the pleasure of dealing with Simon, Jason and Miguel. All calls and emails are responded to quickly and any issues resolved satisfactorily. We are happy with Arrow's pricing and the technology installed is effective and easy to use. Their positive attitudes and genuine friendliness is much appreciated. A very easy company / team to recommend. Thanks guys.
Arrow is a very good service provider and the customer service is very proactive. Every time we need something done we get response in a very good time frame.
We would definitely recommend Arrow for other businesses that are looking for phone system solutions.
Have been using Arrow for a number of years and just went through an upgrade of our system. The process was thorough and all of our needs were considered which resulted in a smooth change over to the new system. Very happy with our service. Would recommend highly.
Top Customer Reviews
Very responsive, a good sense of urgency with the relocation and reassuring. Really showed they cared about our order.
Always available to take my call and came back quickly with answers to any of my questions.
Friendly, patient, outlined everything perfectly and saved us money with our new solution.
Arrow's thoroughness and quick response time has made this rather hectic time a little more pleasant for us!
Arrow's Latest Telco and Tech News
Read the very latest in tech and telco news, reviews, top business tips and advice!
Does your business use a cloud based backup system for reliable and secure data and information backups? With the rise of cyber-attacks, ransomware, failing servers and hardware, having a cloud-based backup system https://arrowvoice.com.au/business-essentials/backup-solutions/ is [...]
Does your business have a contact centre that's not in the cloud yet? A virtual contact centre is a cloud web-based application that supports voice, email and web chat so your customers can interact [...]
Does your retail business use cloud communications to drive business growth and cut costs? If you're still using call centre and legacy phone systems, you may be hampering your customer and employee experience. Cloud-based Unified [...]