Cloud Contact Centre Reporting
Maximise Agent Productivity and Customer Outcomes
Contact Centre insights that will transform your business outcomes
Ever struggled to measure the value of your customer interactions and know if your contact centre is meeting it's key performance metrics? With Arrow's contact centre solutions you'll have all the information you need to answer this at your fingertips. Get real and actionable insight into how your contact centre and it's agents are performing, and review customer service across all channels.
Strict compliance and regulatory capabilities

Integrated real time voice analytics, with cradle to grave visual

Identify trends in customer satisfaction and end of call surveys

Be on top of your team performance, wherever they are located

Isolate performance issues and address them before they become widespread.

Identify high achieving and performing agents in addition to those who need extra coaching and/or assistance.

Create your own custom reports to review the metrics that are most important to your business
Contact Centre Dashboards
Powerful and Actionable Insights
Visual dashboards allow for easy and at-a-glance understanding of your call centre performance data.
Big Picture Dashboard: Review how customers are interacting across the board and be across the number of calls that are being handled and how many calls are being abandoned.

Queue Dashboard: Gain insight into call volumes and performance of your queues across all media.

Agent Comparison Dashboard: Review agent performance against your key metrics.

Agent Group Dashboard: See which agent groups are handling specific types of interactions, so that you can ensure that the appropriate agents are assisting the right customers.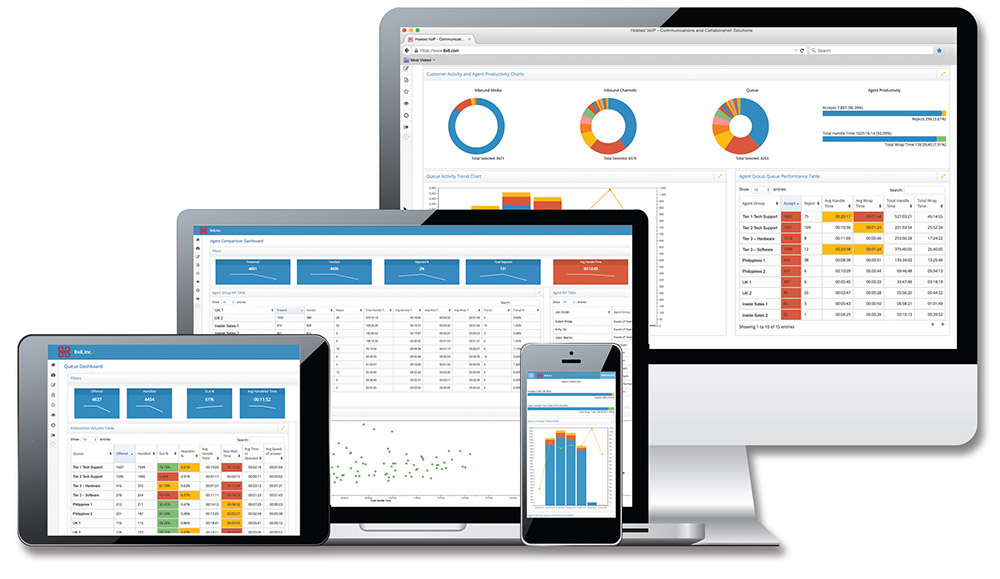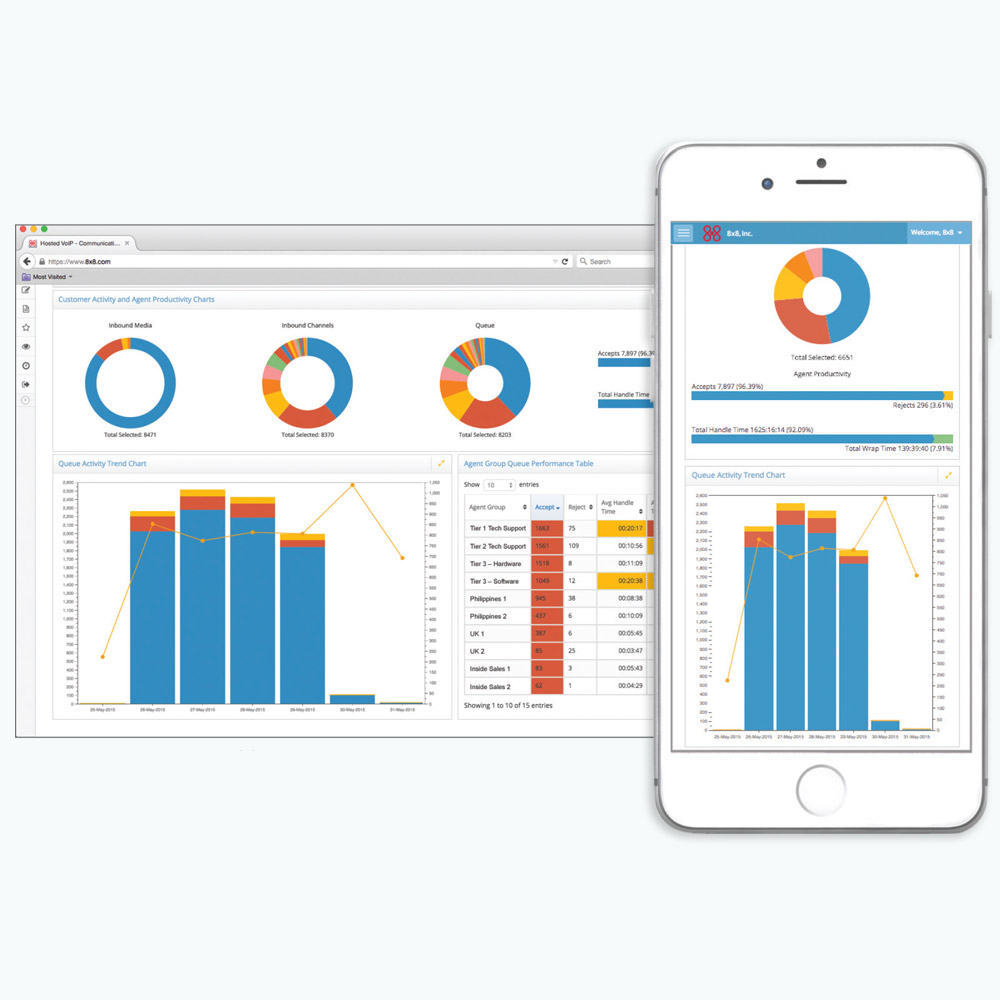 Powerful Tools That Help You Manage and Track Agent Performance
Up-to-the-minute data with easy to display wallboards that can be viewed on everything from walls to a mobile device. Access current queue info, interactions that are currently progress and agent stats

Call recording Allows you to choose individual calls to listen to, or automatically optimised call sampling for an accurate picture.

Listen and barge is a feature that will allow you to coach your agents. You can follow up at a later time with a recording, or you can immediately intervene by interrupting the call. Alternatively you can instruct them behind the scenes via a chat

Intelligent scheduling Adjust schedules as real-world changes happen—simply and easily

Historical performance tracking with 138+ reports types
Contact Centre Quality Management
Positive Customer Relationships Through Agent Performance Management
Identify and supervise agents who require additional coaching

Identify high-performing agents

Enable collaboration via @mentions
Quality Management Tools
Search thousands of calls in seconds

Filter agent transactions on various criteria, including name, queue, transaction codes and more

Create evaluation templates that support different question types including yes/no, multiple choice, single answer, 1-10 scale

Define performance expectations and measure agents

Set agent performance baselines to measure changes over time
CUSTOMER SUCCESS STORIES
Read more about how Arrow are helping businesses like yours communicate more effectively, enhance their collaboration and improve customer satisfaction.