CUSTOMER CASE STUDY
Antill Park Country Golf Club
A creative solution during the transition to the NBN
Antill Park Country Gold Club is Picton's premier golfing experiences and country clubs, offering a full 18 hole course containing a challenging Par 70 layout, including many picturesque holes flanked by water hazards, located on the southern slopes of the Razorback Mountains.
The club also includes a pro shop, a function centre that caters for weddings, corporate meetings and private functions, and in house Thai restaurant.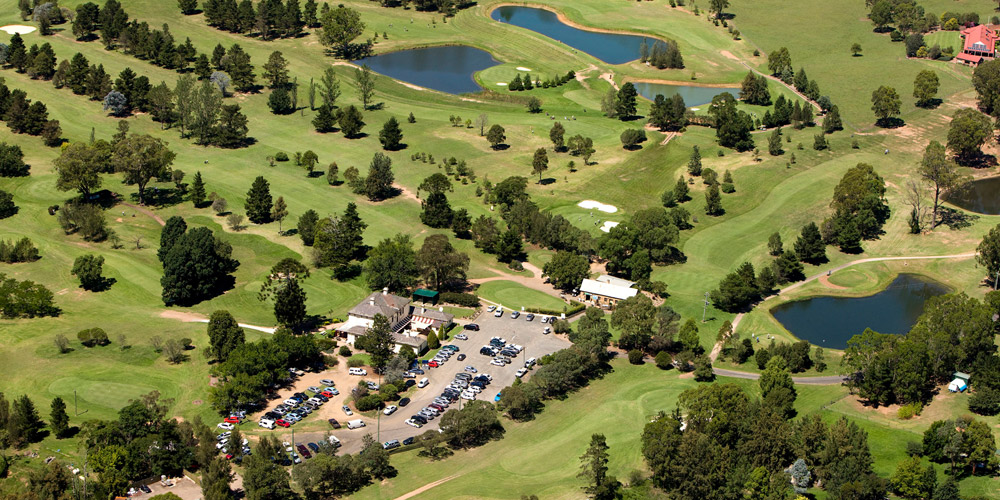 Antill Park Country Golf Club were facing copper line termination with a 3-week downtime before activation of a new NBN service. There was no redundancy plan in place to cover the 3 week downtime.
Antill Park were utilising three separate mobile networked USBs to ensure connectivity to networks and the internet while the NBN service was being finalised.
They soon realised their onsite IT staff were ill equipped to install, manage and configure the mobile data service and the club found itself with the prospect of zero connectivity. Three weeks without internet is a long time for a thriving business and the potential negative impacts were substantial.
Arrow consulted and provided the golf club with a range of options, the first of which was Arrow's Turn Key Solution, a future-proofed setup. Designed for Antill Park to ensure all their telephony and network needs are covered to provide continuous uptime for all business services.
Arrow's in-house IT technicians were able to use our existing infrastructure to configure the mobile backup network, through our managed router and SIP enabled NEC phone systems, to communicate with their centralised server. This solution allowed the golf club to continue business-as-usual over the following 3 weeks as the NBN infrastructure was finalised and activated.
Installation of new NBN connection with managed Router

NEC IP phone system through Arrow's Turn Key solution

Port and installation of phone numbers to SIP lines

Implemented mobile data solution to prevent downtime during transition
SOLUTION OUTCOMES
Upon contacting Arrow support, our technicians took just 10 minutes to implement a solution, ensuring minimal downtime on our client's side. Arrow Business IT Essentials now manages all their IT infrastructure and technical troubleshooting, leaving them to focus on their business and club.
Arrow was able to achieve zero downtime of networked systems during the three week installation period of NBN solution. Other benefits included increased productivity resulting from improved hardware reliability and redundancy and a faster internet connection with sole access line to ensure optimal speeds 24/7.
SOLUTION PARTNERS
Antill Park have benefitted from Arrow's partnerships with premium world-leading cloud communication and IT providers.
Arrow access the very best cloud platforms and solutions and our solution design experts go to work in creating the very best setup to meet the unique challenges that each business faces. All this with one point of contact, Australia based business grade support and one bill for all your services.
Our solution partners for Antill Park include: