Business Continuity & Data Protection
GUARDIAN DATA PROTECTION
Making your business secure and restorable at any time.
Security threats require more than just backup
business continuity is essential!

THE GAME HAS JUST CHANGED FOREVER!
WannaCry Ransomware was the biggest attack in history, striking businesses BIG and small in over 150 countries. Preserving business continuity now requires more than just backups.
COMPLETE Continuity Solutions
Business Essentials Business Continuity Solutions protect businesses in a rapidly changing and threatening business environment.
Guardian Data Protection protects any physical, virtual and cloud infrastructure running on Windows, Mac or Linux. With our instant virtualisation technology, businesses can be up and operational within seconds after an incident.
Even from the very first backup, Guardian uses several proprietary methods for detecting the presence of ransomware. If ransomware is detected recovery is simply a matter of restoring from a previous backup.
Stop worrying about ransomware and get back to business fast, with a total data protection platform.
Guardian SAAS Protection
Total SaaS Backup
Cloud To Cloud Backup and Recovery
Datto SaaS Protection is the leading data backup and recovery platform for Software as a Service applications.
Over three million users rely on SaaS Protection to manage, restore and export critical data in their Office 365 and G Suite environments.
Easily protect SaaS data in the secure Datto Cloud, and restore lost or corrupted objects in seconds through the intuitive admin interface.
Setup takes minutes and automated backups are created three times daily with the option to run additional backups on demand.
Restore single files, objects or entire accounts to get back to business in no time.
Choose from SaaS Protection for:
G Suite (formerly Google Apps)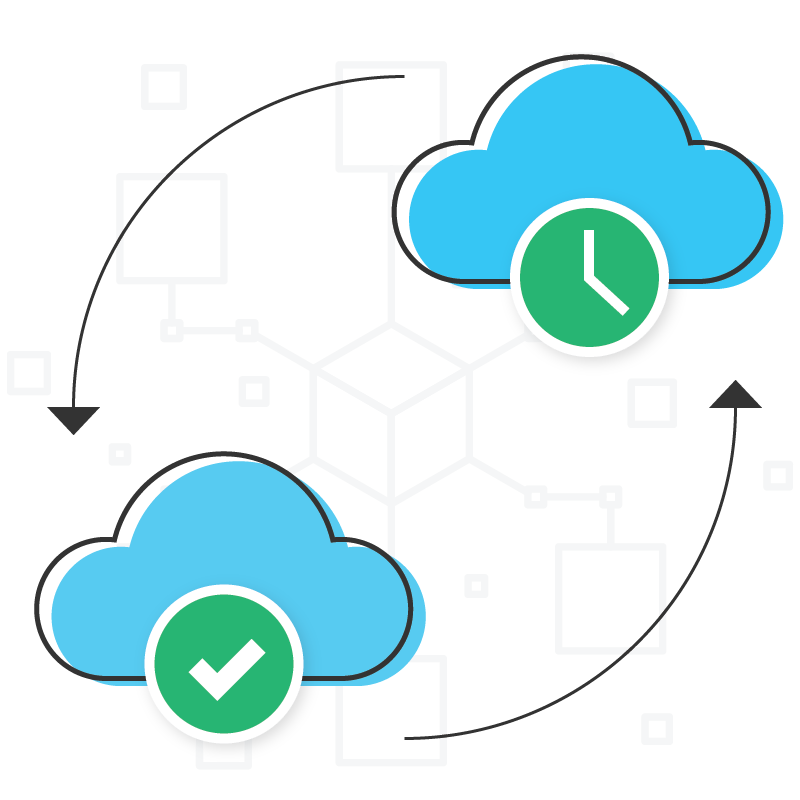 Guardian Protection Suite – What We Offer
Business Continuity and Backup
Ransomware detection and protection

Server "proof of life" screenshot verification

Backup restore – at the click of a button

500GB to 120TB backup capacity

End-to-end data security encryption
File Sharing and Mobility
Enterprise grade security

Mobile collaboration

Secure team-based sharing

Control access and permissions

Over 50 file types with perfect rendering
Automated AntiVirus Protection
Automated anti-virus and anti-spyware protection

Firewall

Intrusion prevention

Proactive detection

On-demand behavioural analysis

Malware disinfection service
Talk to a Solutions Expert Today:
1300 303 151
BOOK YOUR IT HEALTH CHECK
Or get in touch to find out more
Our customers love us

and so will you!
I have a great SA and they recommended Arrow over a number of larger and longer established providers.....and now I know why! I believe you should treat people how you would like to be treated, but these guys just spoil you with great service and response. Good on you guys, you have a good business and product and stay focused on that great customer service and support.
Danny Chard
CEO
Vital Resus Australia
Great Team very professional sorted out our NBN and also we are using their IT to help with our company needs , Daniel and James thank you so much !! for all your help it is a one-stop shop for your communication needs . Keep up the good work.
Michael, Kingsley and the team at arrow have been an extremely helpful, efficient and cost effective telecommunications and internet solution partner for our business for over 10 years. highly recommended.