In March, Arrow was a proud exhibitor at Australia's innovative and biggest Accounting and Finance Expo. Accounting Business Expo 2017 offered a showcase of ICT and business solutions for accountants, finance directors, managing partners and CFO's.
During the 2-day Expo, 2,981 Accountancy professionals discovered new business models, technologies and solutions to improve workflow, increase profits and exceed customer expectations.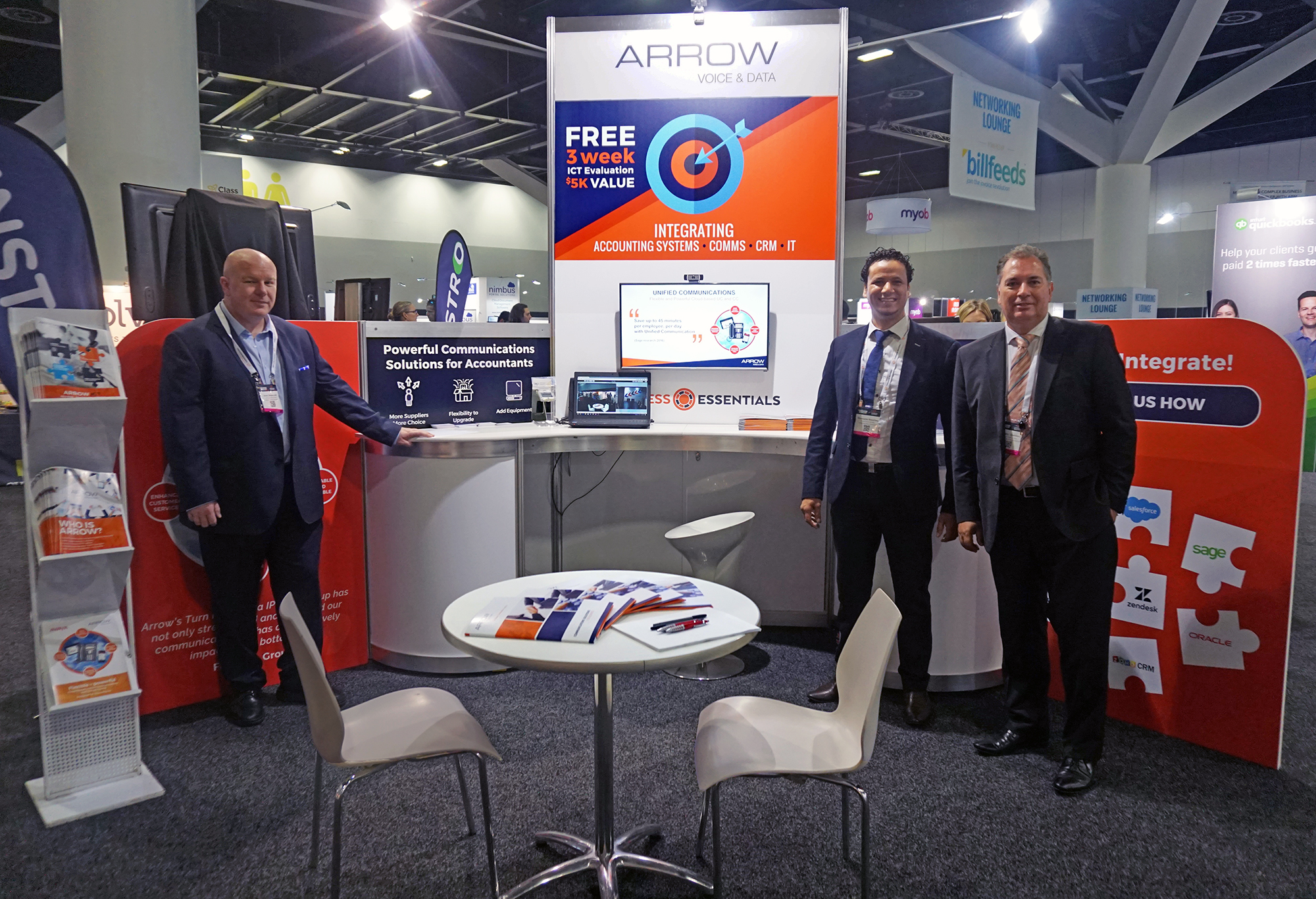 Attendee numbers for Accounting Expo 2017 indicate the following statistics:
Accountants in Practice: 47%
Bookkeepers: 15%
Financial planners: 5%
Accountants in Business: 14%
Other: 19% (Strategic Planner, Marketing Management, IT Management)
Arrow solutions for the Accounting industry
At Arrow's exhibitor stand, our Accounting industry solutions included information and communication (ICT), Business Essentials and the Huddle Room.
Arrow ICT solutions for the Accounting and Finance industry include cloud computing, unified communications, accounting system as well as CRM integration, and IT and Internal systems. Accounting Expo 2017 attendees saw first hand how our ICT solutions can improve business efficiencies. Download our brochure or contact us about our tailored ICT packages here
Arrow Business Essentials
Accounting Expo 2017 attendees learned about Arrow's Business IT solutions including servers, firewalls, back up solutions, laptops and hardware support. Our Business Essentials help accounting and finance companies increase efficiencies and decrease operating costs. Find out about Business Essentials here
Arrow Huddle Room
The Arrow huddle room is a simple solution for the Accounting and Finance industry. The Huddle room is a small space where six to eight people can collaborate in private, and have an audio, video, or web conference without disruption or distraction. Arrow offers affordable packages that come pre-equipped with the necessary technology to run this style of conference. Forget about buying a $15,000 system for a huddle room, find out about our Huddle Room here

At Accounting Expo 2017, information sessions were held with topics including:
How to create a culture of innovative communication,
Workflows for a connected practice,
Cloud V Desktop document management, and
How to get paid faster using E-invoicing.
Miss out on Accounting Expo 2017 and like to find out about Arrow's Accounting and Finance solutions? Call us on 1300 542 142.